Tony Fareed
Managing Director
Tony Fareed oversees Bridge Global Capital Group's activities and is primarily focused on leading investment banking projects. He also coordinates leveraging resources and senior advsiors from 360accel, an affiliated growth advsiory platform.
Prior to founding Bridge Global in 2007, Fareed spent nearly 20 years as a capital markets professional working within dynamic global financial institutions, such as The Northern Trust Company, Chicago Mercantile Exchange (CME Group), Société Générale Group's Fimat USA (currently Newedge USA), and Man Financial.
As a senior executive manager, he started up, acquired, expanded, restructured, operated and managed several successful and profitable businesses across multiple asset classes with annual revenues of over $100 million. Fareed has a Bachelor of Commerce degree from DePaul University in Chicago, Illinois; he is also a Certified Public Accountant and holds FINRA registrations 7, 24, 63 and 79. BrokerCheck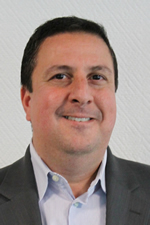 Ben Rogers is responsible for supporting the execution of various Bridge Global client engagements, including financial modeling, forecasting, valuations, and strategic and operational advisory. Rogers has 10 years of diverse professional experiences within a variety of companies, including Montgomery & Co., where he gained extensive experience with investment banking and strategic consulting. At Montgomery, he participated in over $300 million of corporate finance transactions, including mergers & acquisitions and private capital raising activities.
Additionally, Rogers has been a founder of a variety of start-up companies and worked on several projects for the U.S. military. He earned a B.A. in Economics with a Sequence in Financial Economics from Claremont McKenna College.